Welcome to Back 2 Base-ix
Here at B2B you will find an ever growing range of quality war gaming products for your gaming table and miniatures. We design, mold, cast, laser cut and dispatch straight to your front door. A huge range, at great prices. Have a look around, there's lots here to see...
Come join us!!!
H!t the Spot!
A hobby hangout streaming LIVE every Sunday from 1 pm - 3 pm ACDT with local and international people like yourself to grow and succeed at our hobbies. From miniature painting to model building, scenery creation to kit bashing, be sure to maximise your enjoyment. Either with us live on camera or in chat while you watch. There's even a Discord channel too!!!!
Take me there >>>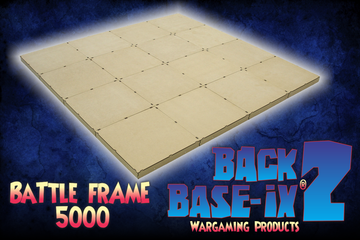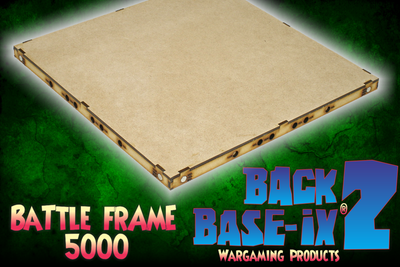 BUILD YOUR GAMING TABLE WITH...
Battle Frame 5000
Battle Frame 5000 is an exciting way to create your wargaming landscapes in a modular tile format. Easy to assemble and use, you can start designing and creating your terrain straight on top of this sturdy framework. At it's simplest, BF5000 eliminates the framework headaches when it comes to the initial stages of modular tile creation. At it's most complex you will have table top gaming landscapes that will be the envy of your gaming friends.
Shop BF5000
Don't take our word for it
★★★★★

If only my life was as stable as this paint rack. Well designed, well built, and easy to put together.

★★★★★

Easy to assemble, I have stacked two of them together and it is very stable.Will definitely buy again.

★★★★★

Exactly as advertised

Awesome! just what I was chasing, thanks

★★★★★

Easy to assemble and a required model makers tool. Very easy to assemble and requires no instruction.

★★★★★

Great quality. Comes well packaged. l will purchase another item.